Residential &
Commercial Services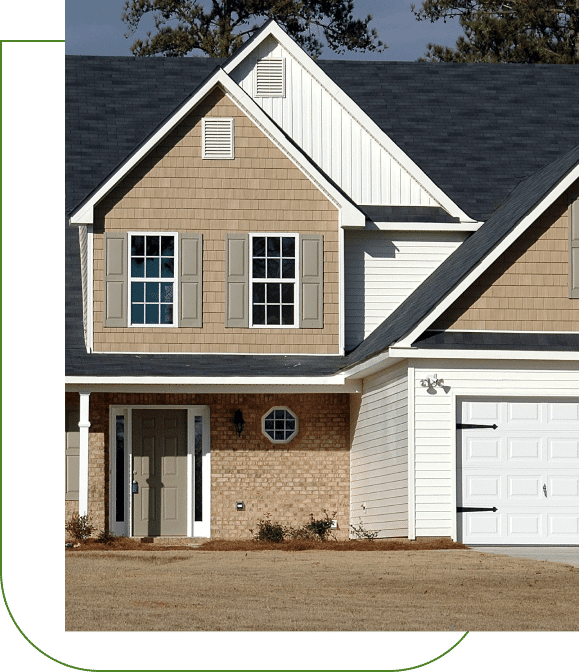 Are you looking for a home inspection service in your area? Then, we have just the home inspection service for you. We have a team of local home inspectors who work with precision and accuracy and can detect any problems or issues you may have with your home. Our home inspection service can cover radon testing, thermal imaging, mold detection, termite inspections, or whatever else you need to be inspected. With our home inspection services, you can get a home inspected for purchase and rest assured that nothing will go undetected before purchasing.
Inspectors For Home Purchase
When you want to buy or sell a home, it's important to know the actual market value of the home. That way, you can be assured that you're not paying too much for your new home or that you will get the money that you should for your old home. We have a team of inspectors for home purchase who can carry out a thorough inspection of the home to determine how much it is worth. Many components make up a home inspection. Here is what we look at when our local home inspectors come to your Chicago area home.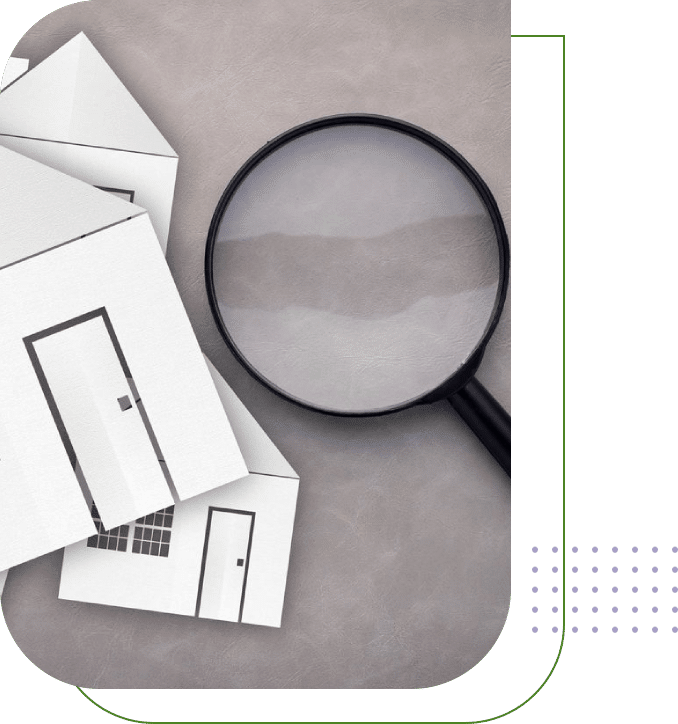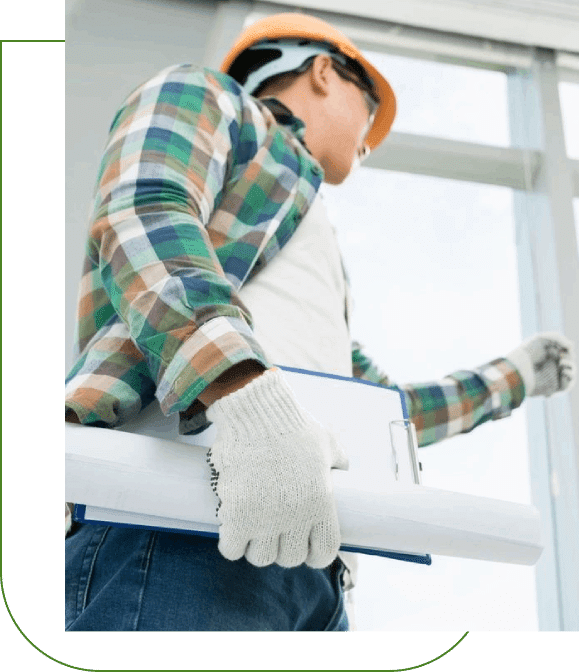 Home Inspection Warranties
Most of our home inspection services come with a 90-day warranty. This warranty will include a great deal, including the water lines and the sewer from your home to your street. So if it fails, we can help rectify things in a way that's best for you.
Our mold inspections include a visual examination of areas prone to mold and may also include air and surface samples to test for mold growth in unseen places. This inspection comes with safe mold coverage. Additionally, we offer a 5-year roof warranty for your home should anything happen to it that should have been noticed during our inspection.
We believe that these generous warranties, along with our professional home inspection work, make us the only home inspectors to go to in Highland Park, Chicago, and Chicagoland. So if you find yourself asking, "are there and certified home inspectors near me?" then we are the ones you can turn to.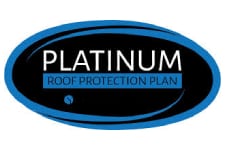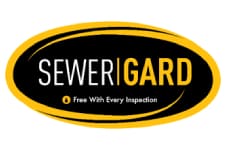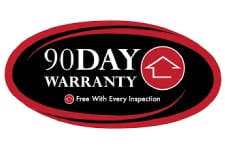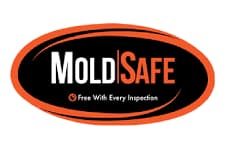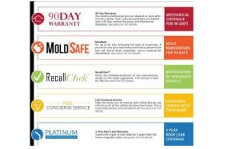 Do you want to make sure that the air in your home or business is healthy for you to breathe and of high quality? We offer you a full radon air testing service for you, where our team will give you a full radon check and help when it comes to radon remediation. You can be assured that your family or employees don't have to breathe in this dangerous gas. We have a professional radon testing team who are well trained and carry the right equipment for the job, and many of our inspections come with warranties.
Radon is a dangerous gas that can occur naturally in the air of your home or business. The main danger of radon is that it's dangerous for you to breathe, and in the worst-case scenario, it can cause diseases like lung cancer. The worst thing about radon is that you can't see, smell or taste it, so it's hard to determine whether it's there. The only way to tell is radon is to undergo a professional radon testing check on your home or business.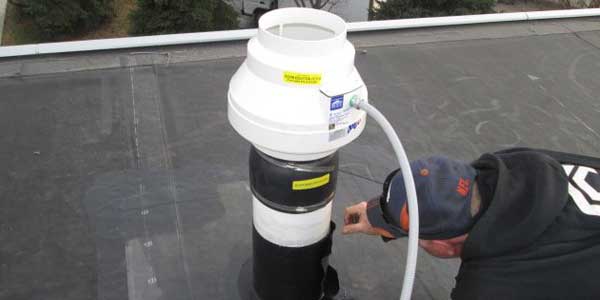 If you want to make sure that the air in your commercial premises is safe for you and your employees to breathe, we offer you commercial radon testing. For example, maybe you're buying a new business? Or maybe you want to get your existing business tested? Our radon testing team will go to your commercial premises and carry out an efficient radon check for you. If necessary, we will then help you with radon remediation, which may include installing radon monitoring devices on your premises.
Now you can assure your employees that the air in their working environment is safe to breathe.
Residential Radon Testing
If you want to make sure that the air in your home is safe for you and your family to breathe, we also offer residential radon testing for your home. For example, you may be thinking of buying a new home and you want to make sure the air is safe for you and your family. Or you may want to test the air in your existing home. Whatever your reason, our radon testing team will come to your home and carry out their radon air testing service to ensure your home is safe. And if you need it, we will help you with radon remediation. Our radon testing for home inspection costs is reasonably priced so that they won't cost you too much.
Now you can enjoy peace of mind that the air in your home is not dangerous to breathe.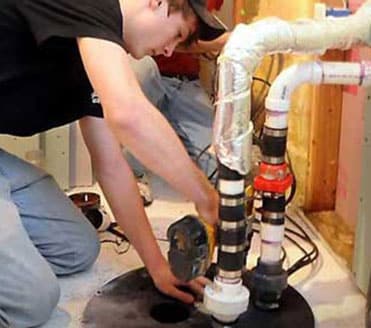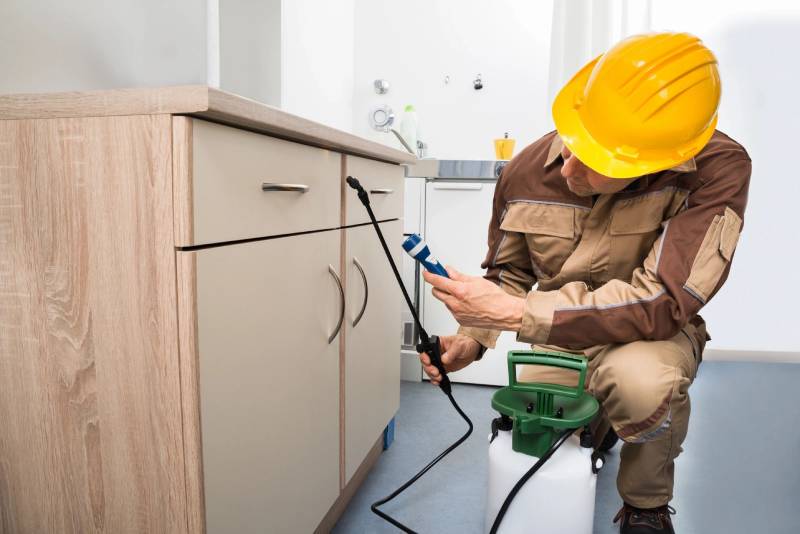 When you're planning to buy a new home, the last thing you want is a home infested by termites. Termites can get right into the woodwork and furniture of your new home and do thousands of dollars' worth of damage (which isn't covered by many insurance companies). So, we offer you a termite inspection service where our local termite inspectors will give you a thorough inspection of both the inside and the outside of your home to check for termites. With our termite inspection services, you can ensure that your new home will be free of termites.
When looking for a home termite inspection service, you want to find a reliable company that can accurately determine whether termites infest your potential new home or not. We are a real estate termite inspection company serving Chicagoland and Southern Wisconsin. Who can offer you this because we have the right people and equipment?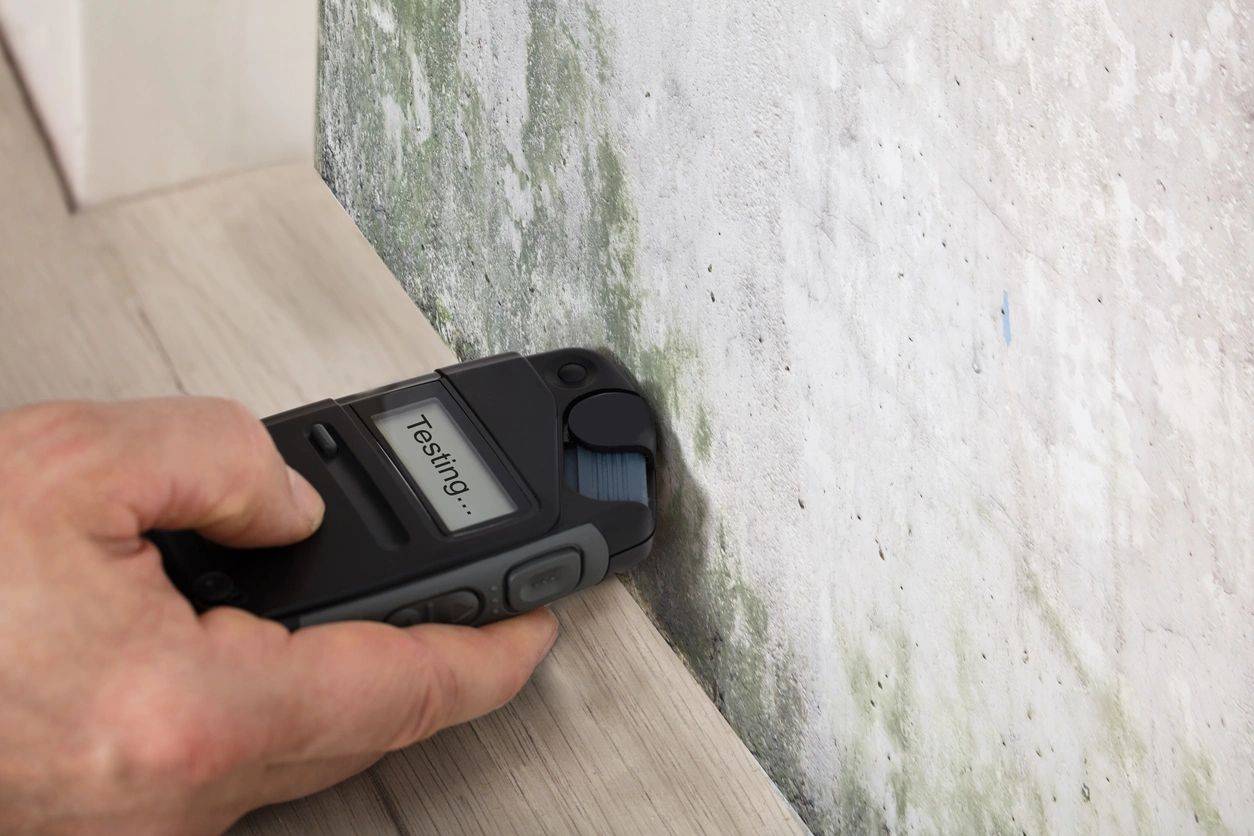 "People get so excited about their drinking water, and we only drink two liters per day. Yet, we breathe 20,000 liters of air a day, and the lungs directly absorb these poisons."
Toxicologist Roger C. Inmann, Director of Toxicology and Hazard assessment for the Florida Department of Health and Rehabilitative Services
Molds are part of the natural environment. Outdoors, molds play an important part in nature by breaking down dead organic matter such as fallen leaves and dead trees, but indoors, MOLD GROWTH SHOULD BE AVOIDED. Molds reproduce through tiny spores; the spores are invisible to the naked eye and float through outdoor and indoor air. Mold may begin growing indoors when mold spores land on wet surfaces.
There are many types of mold, and none of them will grow without moisture. Mold growth on surfaces may have many colors, including commonly black, gray, green, or olive; but, it may also be white, yellow, pink and other colors.
What Is A Mold Inspection?
A good mold inspection begins with a thorough visual inspection of the home. This visual inspection should include the attic, crawl space, HVAC system, any stains, discolorations, or signs of moisture intrusion, and around items such as dishwashers and other appliances that may be sources of moisture.
Taking samples of the air or surfaces is sometimes helpful to provide a better assessment. For example, surface samples of discolorations can identify if there is mold growth or just stains.
Air samples can help identify whether there are hidden reservoirs within walls leading to human exposure in the home.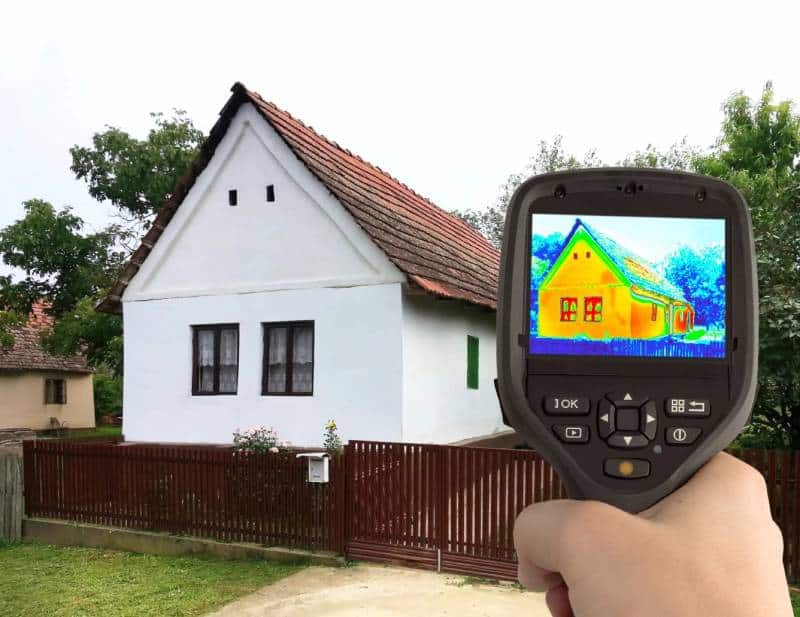 Are you looking for professional and high-quality thermal imaging services for your home in Highland Park, Chicago, or Chicagoland? Our thermal imaging team can come to your home and give you a thorough thermal imaging inspection. Our thermal imaging inspection team will examine your home with an infrared camera. Then they will analyze the data to detect various problems in your home that thermal imaging can uncover.
Thermal imaging uses infrared cameras to show temperature variations in the skin of your buildings. Temperature variations can be signs of troubles like insulation problems, air leakages, roof leaks, and more.
Thermal Imaging and
Insulation for Your Home
The main issue that thermal imaging can help you with within your home is insulation. While many professional insulation companies are out there, they don't always do a perfect job, and even new homes can have insulation problems.
Thermal imaging can answer a range of questions regarding insulation for your home.
How effective is your home insulation? You only want the best insulation in your home that effectively insulates you from the heat and the cold. (Poor insulation can also affect air quality.) Temperature variations can signify that your insulation has problems or isn't working as it should.
Does your home need insulation? Thermal imaging can take a look at heat variations within your home and determine whether you need insulation for your home or not.
Where should the insulation go? When installing new insulation in your home, you want to do it as efficiently and cost-effectively as possible, without waste. Thermal imaging can determine exactly where the insulation should go in your home.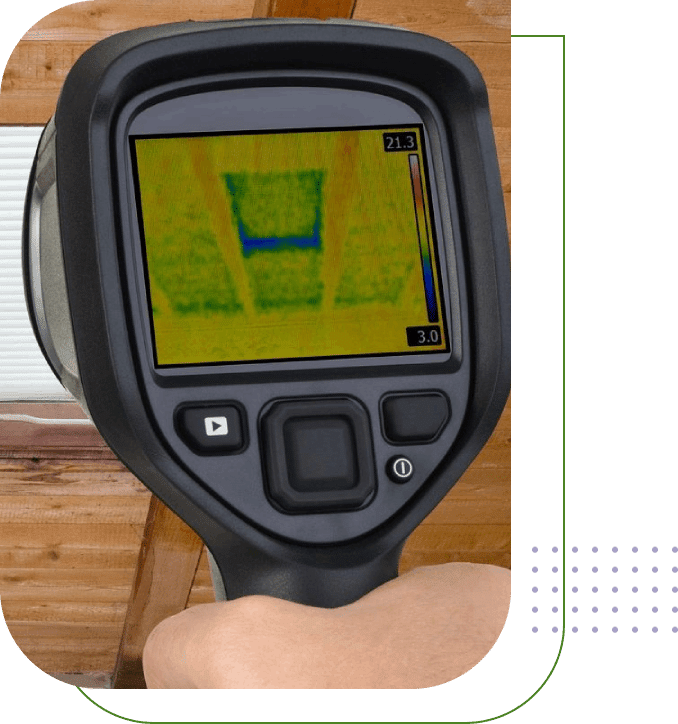 Thermal Imaging and Other
Issues for Your Home
A thermal imaging inspection can also find or detect other problems in your home. Such things can include roof leaks, air leakages, and the safety of the components in your electrical system.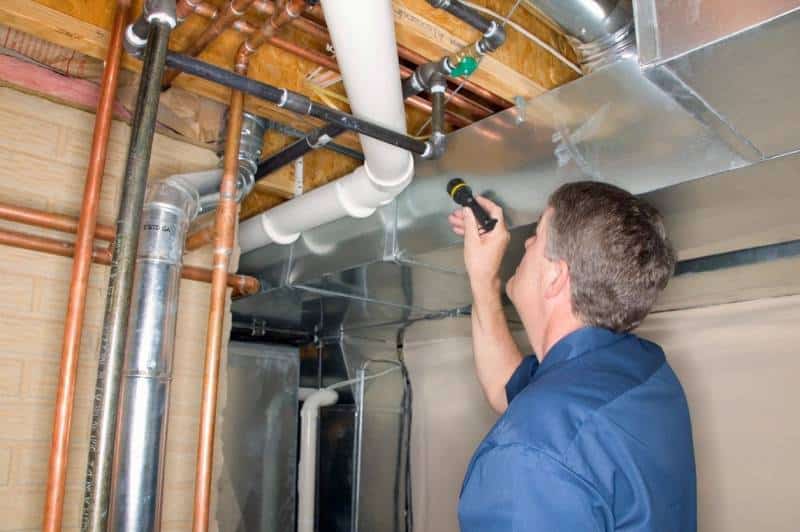 Having a condo inspected before making your purchase decision is perhaps the most important part of the condo-buying process. You want to make sure that you take the time to ensure that you are choosing the best inspection company to feel confident in your purchase decision. At Home Advantage Inspections, our team of condo inspectors has the experience and attention to detail to ensure that your investment is secure.
Why Condo
Inspections Are Important
Inspections are not limited to single-family homes. During condominium inspections, we commonly find moisture intrusion, improperly functioning appliances, electrical issues, plumbing and mechanical problems and more that can cost thousands of dollars in repair. It takes the analysis of our sophisticated inspection tools and the eye of an experienced inspector to detect a number of the issues that may arise in your condo.
Condo inspections are needed for anyone who is in the process of purchasing a condo. The idea of having an inspection done before making the purchase is to ensure that everything is as advertised and that there are no major problems with the condo. If you fail to have an inspection, you are running the risk of having some major surprise problems.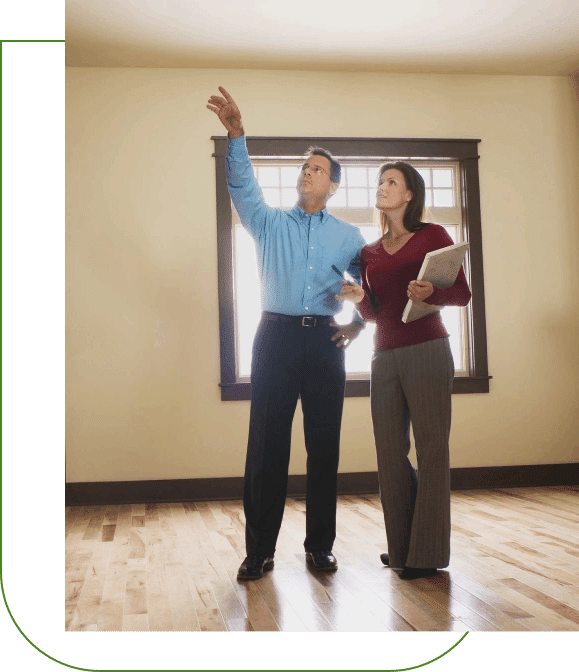 Our team of dedicated and experienced inspectors will inspect all of the condo's major components, such as electrical and plumbing. They will also be inspecting and testing the appliances. It is very important as appliances are often in need of repair from several years of use. Before you buy a condo, it is good to know what condition the appliances are in. The last thing you want after moving into your new home is to have to replace and install your major appliances. Including this as part of our complete inspection ensures that this is unlikely to happen.
There are several reasons why you need to have an inspection performed on your potential condo. First, having an inspection completed completed by a reliable and trustworthy company will make you feel more comfortable and confident in your new purchase. The process of moving can be stressful and time consuming, so knowing that there isn't anything wrong with your new condo will make the buying process less stressful and more fun. Let us take care of your inspection and put your mind at ease to focus on the important and more enjoyable parts of moving.
Home Advantage Inspections is certified for commercial inspections through InterNACHI. A complete, extensive inspection is a must when purchasing any commercial property. You should always know what you are buying and what state it's in, especially when it comes to the property that will provide the headquarters for your business or investment property. Commercial inspections are usually larger, and we commonly utilize teams of inspectors from our company to provide you with the most thorough information possible.
Why Commercial Inspection Is Important
It is very important to have a thorough commercial property inspection when preparing to make your next commercial real estate investment. Failing to have your property inspected could potentially cost much money in the long run. From the roof to the electrical system, it is all equally important to have inspected. Knowing that you are protected from anything being significantly wrong with the property will reduce the amount of stress involved in the buying process. Let the most respected inspector in Chicago be the one to do that for you.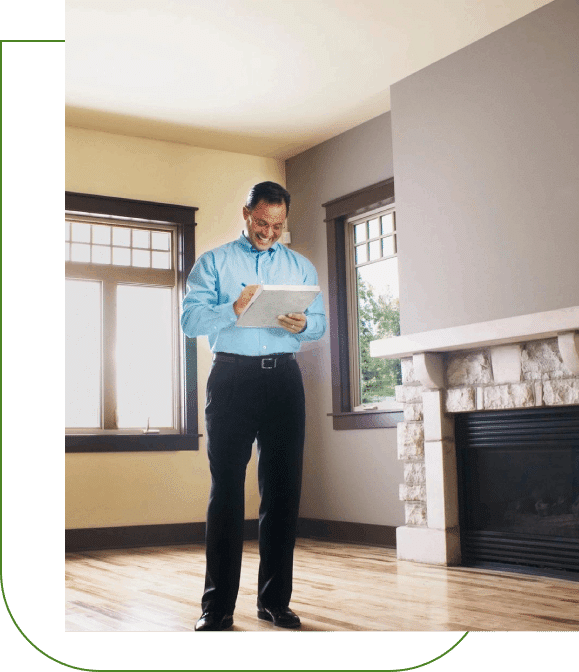 How the Inspection
Process Works
When you hire Home Advantage Inspection as your commercial inspection company, we ensure that not one stone is unturned throughout the process. You will have a complete understanding of the condition of every component of your property and feel confident in your purchase decision. The inspection will take place during the buying process, and you will be provided the results before moving on with closing. This way, you can make a more informed decision based on our findings. Our team of inspectors will do a thorough inspection using the latest technology to run tests to assess the condition of every aspect of the property. We will then provide a detailed report of our inspection.
When considering a commercial property to invest in, it is very important to have a reliable and accurate commercial inspection. It is perhaps the most important step of the buying process. Knowing that your property is protected and has a detailed report of the state of the building is the most reassuring thing you could want when making your decision. There are things to consider that only an experienced inspector will determine. Our inspectors use state-of-the-art equipment and technology to ensure that your inspection is thorough and complete. Give us a call today to set up a time for your commercial inspection.
We scope the lateral drain from the home to the street with an HD camera to assess the integrity of the pipe. We are looking for tree roots, disconnections and collapse to help you make a more informed decision when purchasing a home.
If your sewer system were to backup or leak, this can cause many health and structural issues like Bacteria/ Fungal Infections, Viruses, Harmful Gases, Mold, Foundation Issues, etc.